GP-87 Warlock
The GP-87 Warlock has been released. Lets take a look at this new entry:
Damage: +14%: Tied with several planes for 2nd in class
Agility: +11%: 2nd in class behind the Cyclops
Missile Reload: +10%: Tied for 2nd in class with many other planes.
Energy: +12%: Best in class (only other plane with energy boost is Ice Wolf has in weapons class)
So is this a good plane? Damage boost is decent, Agility is very good and Missile reload is very good. Those are 3 of the most valuable boosts for a weapons class, in my opinion. The energy boost is pretty worthless imho :-), since weapons class planes usually have plenty of energy, but I suppose it depends on your flying style. Overall, plane is pretty good plane, but there are several very similar planes out there.
Z2 has determined that releasing many many new planes is the ticket to success and game interest. With 1-2 per week, we're going to have 100's at this rate! Thats ok, but how about a few more campaigns or game play options?
The Warlock has been added to the
Comparison Guide
and also to the
Fleet at a Glance
- check it out!
The Warlock is based on the Chengdu J-7 (thanks Skyraza):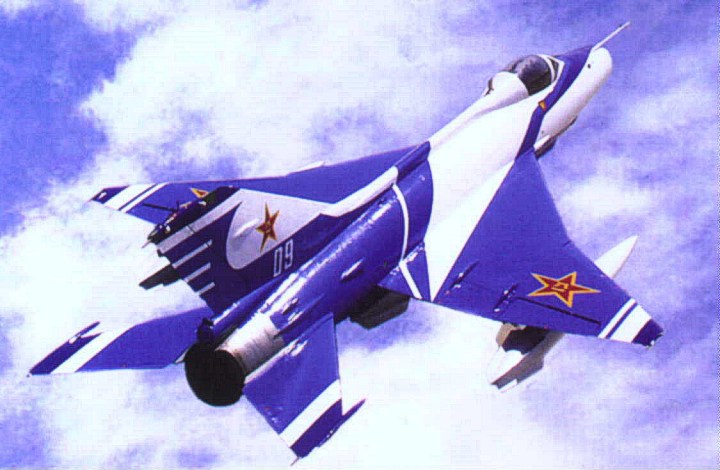 Real-life shot of Chengdu J-7